Podcast: Play in new window | Download
Subscribe: RSS
In this Paper Trail Pro podcast, we examine the murder of Jean Smyth-Campbell and her family's campaign for truth.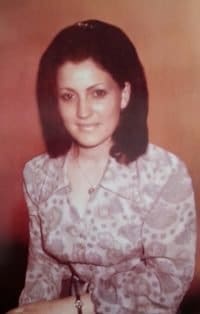 Jean Smyth-Campbell was a 24-year-old mother of a young child who was murdered in west Belfast on June 8th 1972.
The state's police force told her family that she was killed by Republican paramilitaries but British military archives prove she was killed by state forces.
In the frame are the Military Reaction Force, a clandestine special force unit developed and deployed by General Sir Frank Kitson which left a trail of dead civilians in its wake.
The state's cover-up of her murder began on that dark night in 1972 and continues to this day.
Thanks to the strength and perseverance of her family, the campaign for truth and justice for Jean is being fought in court and will help hundreds of other families who do not trust the Police Service of Northern Ireland investigating any death during the conflict in the north of Ireland.
Related Information
Read the archives: In Memoriam Jean Smyth-Campbell
🎧Podcast 2: General Sir Frank Kitson – War Hero or Director of Terrorism? Part 1/2
🎧Podcast 3: General Sir Frank Kitson – War Hero or Director of Terrorism? Part 2/2