An article by Patricia McVeigh on the 50th anniversary of her father's murder by the Military Reaction Force.
Today marks the 50th anniversary of the cold-blooded murder of my beloved father by British soldiers from an experimental undercover unit called the Military Reaction Force.
Patrick McVeigh was 44 when he was shot in the back while chatting to friends at the junction of Riverdale Park South/Finaghy Road North.  Four of my father's friends were also hit but survived.
From their unmarked car, plain-clothed MRF killers sprayed my father and his friends with machine-gun and pistol fire, then lied to the Royal Military Police that they'd been shot at.
The killers' names are known to me. Clive Graham Williams was one - he went to his grave recently and was given a hero's funeral.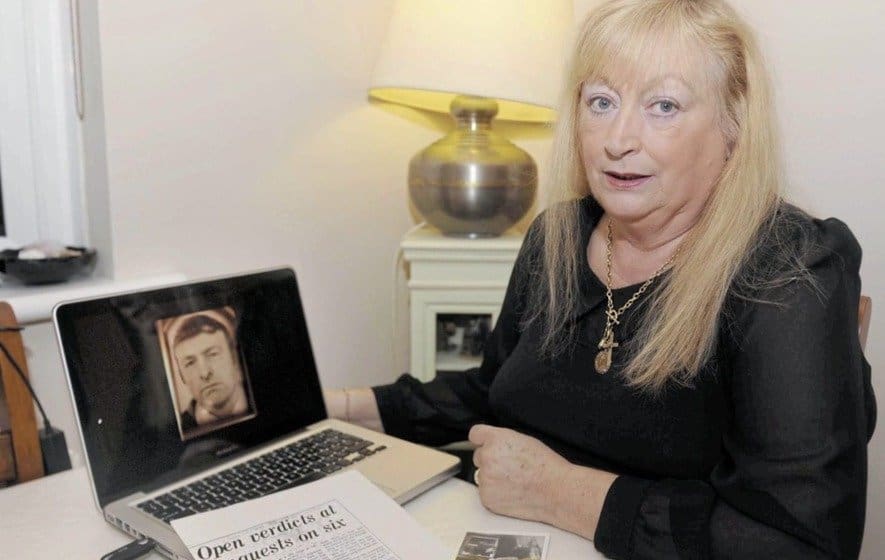 All of the victims were unarmed civilians and this was supported by experts - forensics showed that none of the victims had handled weapons. Not that the RMP took much interest in the case anyway.
In the Bloody Sunday and Ballymurphy massacres, the British army had no choice but to own up because their soldiers were in uniform.
In my father's case, the MoD has yet to admit the MRF was even responsible.
Six months after his murder, the British Prime Minister, Ted Heath, ordered the MRF to be wound up because of its failure. By then, Williams and his gang members had randomly opened fire on other civilians, including teenagers, killing and wounding them.
See Paper Trail's examination of these murders and attempted murders here.
Williams fled to Australia where in 2013 John Ware from BBC Panorama tracked him down him and fronted him up. In his programme, an MRF soldier admitted they would sometimes "give  'em a blast" at a barricade even if they couldn't actually see any weapons.
The then NI DPP Bara McGrory ordered a criminal investigation. We waited for the PSNI to question Williams. And waited.  Last December Williams died as has the car driver. The last surviving soldier lives in Scotland - he is named in other shootings in files discovered by Paper Trail
Williams' Commanding Officer, then Captain James Alastair "Hamish" McGregor is still alive. He could do the decent thing by apologizing to our family. Truth and Justice mean so much to us. But Hamish McGregor has remained silent. Shame on him.
Our dad was just the best – a good husband and a great father. He worked hard to provide for six children and gave us wonderful holidays. We had a magical childhood. I am now 70 but rarely does a day pass when I don't think of him. I loved him so much.
My daddy was gunned down by British soldiers as if they were on a turkey shoot. His death literally tore our family apart.
Two of my brothers had to leave Harland and Wolff for work in Germany after the army press office justified the shooting with the false claim that my father was a "gunman."  Our mother left Belfast for good to get away from the "troubles."
Over the last fifteen years, with the support of our legal team at Ó Muirigh Solicitors, I have been shoved from Legacy pillar to Legacy post: first the Historical Enquiries Team, then the Legacy Investigation Branch, then a long-delayed report to the DPP (it's still there), then an application for a new Inquest which won't be heard until 2023 if we're lucky, and now, as a last resort, civil proceedings, which the government's latest Legacy proposals want to close off.
To leave legacy victims with no avenue for legal redress at all is unconscionable.
On Friday my mother, my brother, and I will visit my father's grave and pledge again that we will continue the fight to clear his good name. We will never surrender that principle.
Further Information
Human Rights lawyer, Pádraig Ó Muirigh of Ó Muirigh Solicitors represents the McVeigh family.
Read the Irish News' 50th anniversary article
Read Paper Trail's Shooters: Britain's Military Reaction Force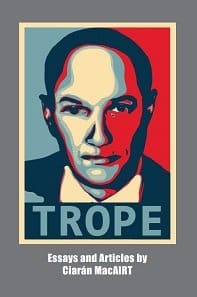 Trope: Essays and Articles
by Ciarán MacAirt.
These essays and articles represent a personal journey, and find him trudging from the killing fields of World War 1 to the back streets of Belfast where death squads prowled.
All of the profits from the sale of this book are donated directly to the charity, Paper Trail, to help fund its work with victims and survivors of the conflict in Ireland and Britain.