Previously unpublished Prime Ministerial records relating to the New Lodge 6 killings were released on the anniversary of the atrocity by Paper Trail.
We tracked the files over the last couple of years before releasing them to the New Lodge 6 families and their legal representatives.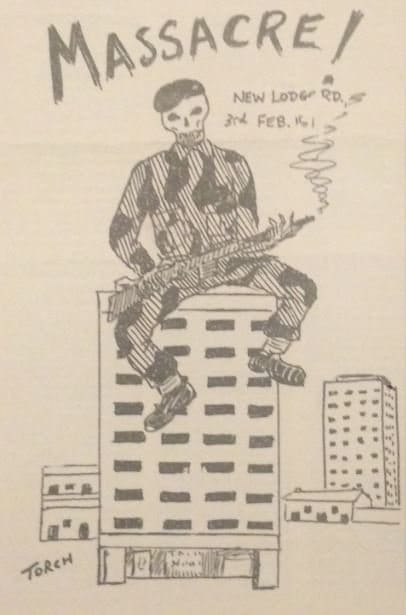 They prove that:
The British Prime Minister was told that all of the New Lodge 6 victims were killed by British soldiers
Disinformation was endemic in the state's reporting of the killings
The state has covered up the massacre for 43 years
The British army had tried to assassinate and criminalize one of the victims six months before
Ramifications
The documents prove that all six were victims of the state and that the first two, Jim McCann and Jim Sloan, were assassinated by undercover soldiers. This means that the inquest was misdirected by the police, and the police are in the frame for helping to cover-up the extra-legal killings. The police's failure to investigate is highlighted yet again.
The information agencies which deployed the disinformation are under the spotlight too, as is governmental information policy at that time which allowed a mass killing to be misrepresented and covered up for decades.
The files also highlight other similar killings by covert mobile units and marksmen from the top of the flats during the same period.
You can read about the archives on Ciarán MacAirt's website: The Assassination of Jim Sloan and Jim McCann
Download the Community Inquiry into the New Lodge 6 killings here.