Podcast: Play in new window | Download
Subscribe: RSS
The Chief Constable of the Police Service of Northern Ireland has ordered an independent investigation into the murder of Jean Smyth-Campbell.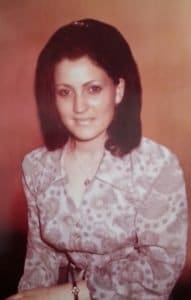 Jean Smyth-Campbell was a single mother who was shot dead in an unprovoked attack in June 1972. The Royal Ulster Constabulary told her family that she was murdered by the local members of the Irish Republican Army.
In 2014, Paper Trail discovered secret British military archives which proved Jean was in fact murdered by the British Army. Subsequent files showed that the British Army's clandestine Military Reaction Force claimed "a hit" in the same area. We presented the horrific new evidence to the family and have been working with them since.
Over the last 5 years, the family was forced to fight the Department of Justice, PSNI and Secretary of State/NIO in court for an independent, Article 2 compliant investigation into the murder of their loved one. They won every court battle including a landmark decision in the Appeal Court which ruled that the PSNI lacked practical independence and could not carry out an investigation which could comply with Article 2.
Chief Constable George Hamilton has now ordered that Jean's murder is to be investigated by Chief Constable Jon Boutcher who is running Operation Kenova which is investigating the activities of Stakeknife.
Below is how this historic news was reported:
ITV: 🎥 Stakeknife investigator leads probe into 1972 shooting (link)
Irish News: Operation Kenova's Jon Boutcher to head probe into Jean Smyth-Campbell 1972 killing (link)
Irish Times: Independent investigation launched into fatal 1972 shooting of Belfast woman (link)
🎧 Listen: Paper Trail's Ciarán MacAirt speaking at the Time for Truth March, February 2018